Solosetter: Carry on only!
So for the first time in like forever I was forced to put my luggage in the cargo hold of the plane. I can't tell you how gutted I was. But after the distress of having to sit, stand and bring myself to a sweaty mess trying to stuff all my things in on the way out, I thought I'm not going through that again!

So I can hear you asking what's that all about? Just put it in the plane! Well there's 2 big reasons the first I'm petrified of them losing my baggage. To know me is to know I've probably spent the year planning, lusting and planning some more every outfit, activity and every outfit again all plotted out on a spreadsheet, with the day and activity I'm wearing said outfit. Ok it's official I'm totally insane, but for me that's all part of the holiday planning buzz, I love it! I take my time purchasing my holiday outfits throughout the year and take pride in doing so. It's just me. The second is having to hang around waiting for my baggage to come off the plane. I can't tell you how bloody stressful it is watching that thing go round and round wishing, hoping you see your damn suitcase.

So there's my two big reasons. So how am I able to pack 2 weeks worth of clothes and the rest of my holiday paraphernalia into a small carry on case? Well here are my top tips for packing light, but right.
Now I know as I said it sounds completely insane, but there's method to my madness. Not only does it stop you from over packing a myriad of things you're simply not going to wear. But it means you'll pack the RIGHT things, that's key. Ok don't judge me the madness continues. So on my spreadsheet I put in the day, activity, what I'm going to wear, where I'm purchasing my outfit from (yes I breakdown each clothing item) and then finally the cost. I play around with it add new items and take things off. If I'm spending a day on the beach I know I'll need an outfit to get there (shorts, vest top or beach dress), a bikini, a chill outfit once I get back to the hotel or villa (lounge pants/top or casual dress) and then an outfit for dinner.

Or if I'm going away for say a week I may pack 4 shorts, 4 vest tops, 2 lounge pant, 3 evening dresses, 2 casual day trousers, 2 evening trousers and a selection of vest tops, boob tubes and evening tops to pair with trousers). I'm not a big skirt wearer but if you are you could pack a few of them too. For boys obviously no dresses, although in today's world thank gawd nothing's out of the question, you get the jist. But I'm not going to lie method 1 is much more fun .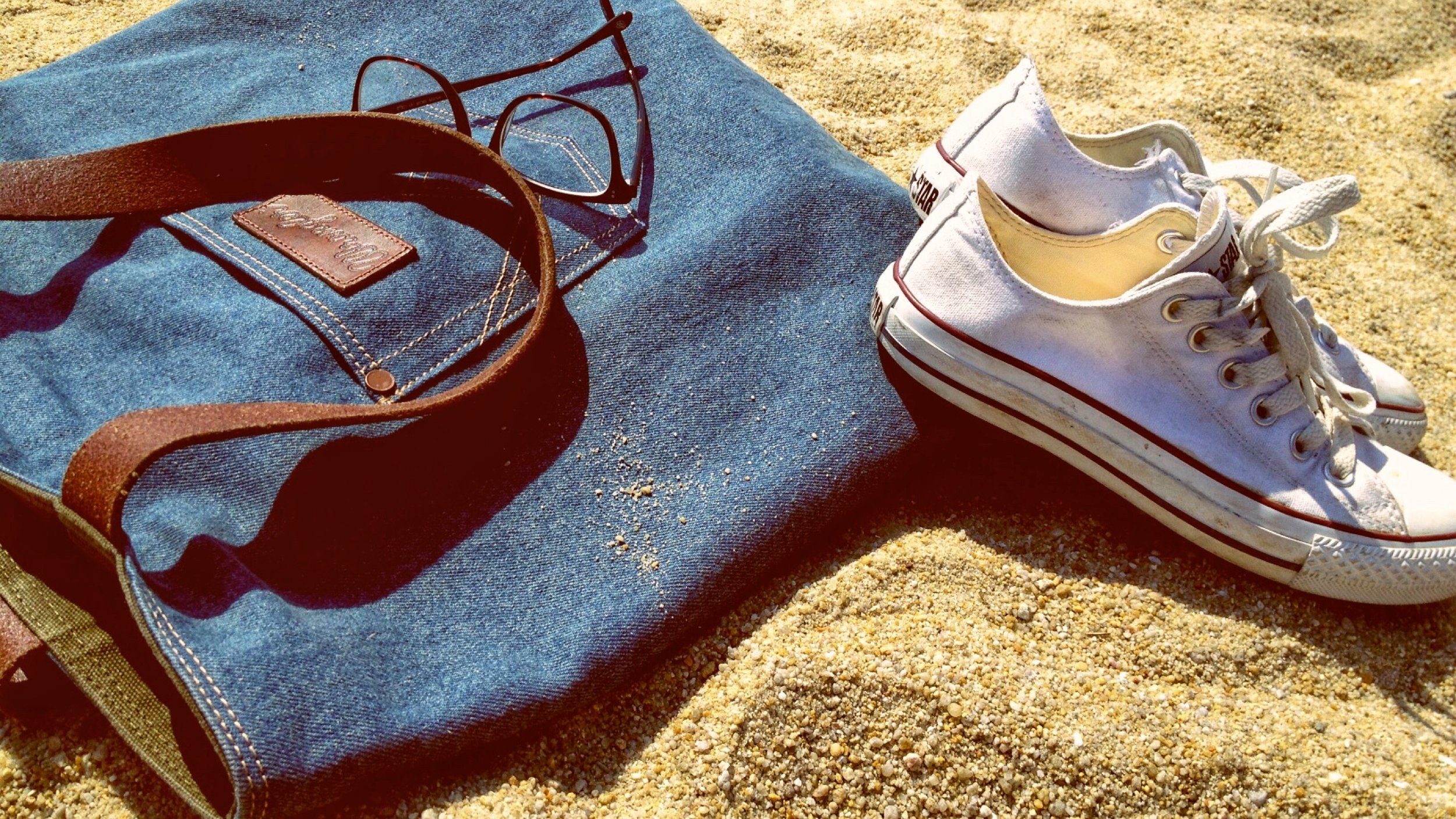 PLAN WHAT FOOTWEAR YOU NEED
Only pack footwear you know you're definitely going to wear. This is where I always fall down. I'm a sucker for shoes, but there's no doubt them suckers take up space. So think strategically. If it's a beach holiday and you're like me you'll probably live in flip flops no matter how many pretty sandals you've packed. So get a good pair not your £4.99 ones you get in the nail shop after a pedi, but a good pair that can take you from the beach to strolling the marina.

The last few trips I've gone with Roxy. They're great and my last pair held out for 2 years before I wore them into non existence. They start at £11 and go up to £22. I got the Viva Stap, perfect for the beach, but smart enough to wear under long evening trousers.

In terms of the rest a good pair of trainers and I love exploring and hiking so a good pair of hiking boots too. My feet swell in the heat so if I'm going out in the evening I tend to stick to flat sandals, but if you need a heel get a good pair of wedges. You shouldn't need more than 5, yes 5 mum if you're reading this, that's all you'll need.
Now I'm black and you may not think that should be a factor when packing, but let me tell you it is! Just managing our hair requires product, product and more product. The only reposo is that we usually get braids, a good weave or a wig. But that still takes maintenance and on top of that I haven't seen any black hair products in a nifty 100ml size.
And if you're a make up girl then I know for many you have enough product to fill a suitcase. So think wisely do I need to take it all? Are you really going to need a 500ml bottle of shampoo? And can you not transport lotions into smaller travel sized bottles? If you're going somewhere hot and humid are you really going to need all that foundation? For me a light tinted cream foundation, a good waterproof maraca and eyeliner, a bronzer ( I've been using the body shop Bronzing Pearls for damn near 20 years) a tinted lip gloss, cooling mist and lavender essential oil to dab on my pillow. Oh and travel sized wipes I take them everywhere. Get one with soothing aloe Vera or tea tree oil.

Top tip: Leave them in the fridge or even freezer and take out before a day trip. Sooooooo refreshing when your hot and sweaty.
Once I packed my 17inch laptop, I truly don't know why and I haven't fallen into that mad hell again. But if you need to take your laptop get one that's smaller and travel friendly and get a good case that makes transporting it seamless. Don't forget you'll be asked to take it out and put it through the scanner at the airport. And go small I always bring my travel sized iron, hairdryer and flat irons.

Get a multi plug and if you're really crazy like me I usually bring a 4 plug extension lead. It allows me to have multiple devices plugged in at the same time. I can charge my phone, laptop and have my flat irons on all at once, in one place. I usually bring 2 multi plugs and you can get them with USB sockets too. They're such a great travel investment. For me the BESTEK Worldwide Travel Adaptor is small, compact and has never failed me. I've had mine coming up to 8 years, think it maybe time for a new one.

Top tip: Purchase them before you get to the airport for some reason they cost a fortune there.
I can't go on holiday without the latest Vogue magazine it's become a ritual now. I'd be so upset if I went on holiday without one. I take it on my day beach trips. I've been known to make it last the whole week, salivating over every single page. And I always bring a good book. A holiday to Thailand introduced me to The Pirates Daughter, written by Margaret Cezair-Thompson . It's truly stunning and being a Jamaican tale close to my heart.

I hope that this article has helped you on your journey to becoming your own #solosetter. We're not paid for any product recommendation, just here to help you on your journey to #livinglifetothefullest.
Connect with us on Facebook – We'd love to hear about your #solosetter journeys. Get out there on your own, find great places to visit, meet new people and eat great food!