PANCAKES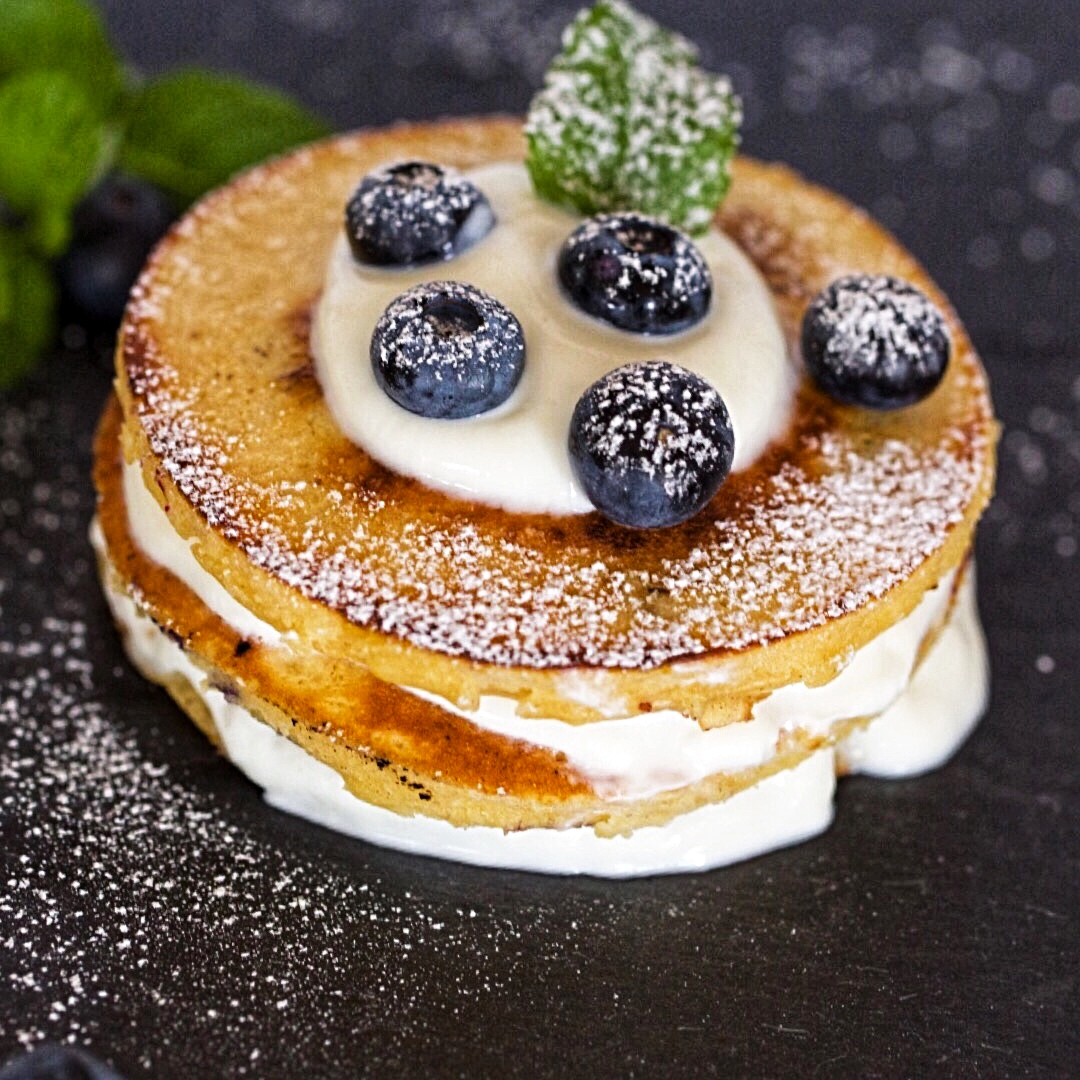 INGREDIENTS:
01. 110g self raising flour
02. 2 large eggs
03. 200ml of milk
04. 50g butter
05. 25-50g muscavado sugar (dependant on how sweet you like it)
06. Pinch of salt
07. Greek yogurt
08. Lemon zest and 1/4 lemon juice
DIRECTIONS:
01. Sift the flour, sugar and pinch of salt into a large mixing bowl with the sieve
02. Make a well in the centre of the flour and break the eggs and begin whisking the eggs
03. When the mixture starts to thicken, gradually add small quantities of the milk
04. Whisk until the batter is smooth and all the flour is incorporated. Should be a thick custard consistency
05. In a hot small pan melt butter, put a couple tablespoons in batter and whisk in, the rest put in a bowl to use for each pancake
06. Put a large spoon of the batter in the middle of the pan in a large round circle, then leave until you see little bubbles forming on the surface
07. With a spatula gently flip and leave for 1 min 30 to cook on the other side. Make 3 or 4 or 5 😜

SERVING: Mix Greek yogurt with lemon juice and zest, serve with mint and blueberries. Add a touch of maple syrup if you're feeling really naughty. Enjoy!