OATS + BISCUITS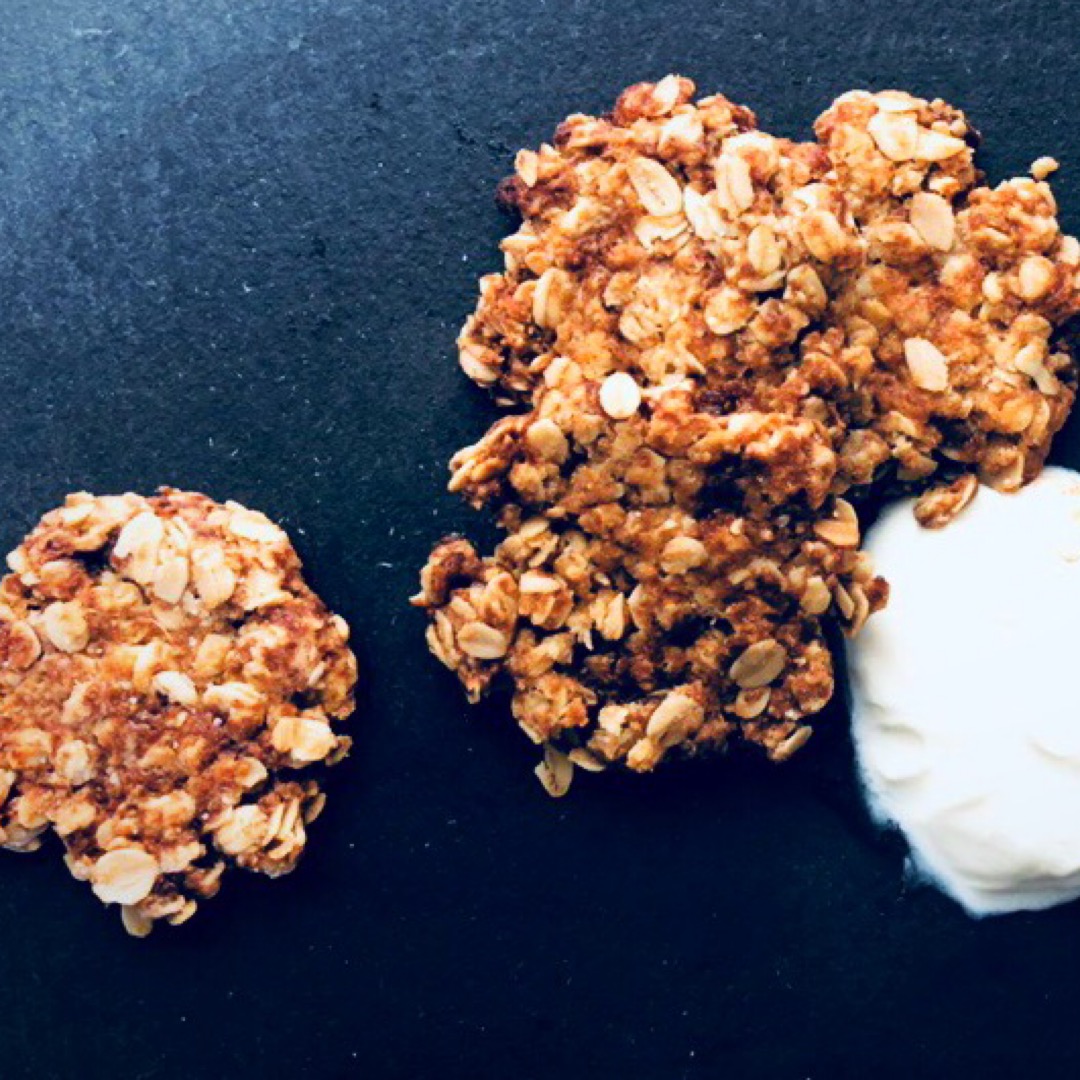 INGREDIENTS:
01. Large organic oats
02. Plain organic flour
03. 150g unsalted butter
04. Dark muscavado sugar
05. Fresh grated ginger
06. Splash of fresh lime juice and zest to add to yogurt
07. Greek yogurt
DIRECTIONS:
01. Grate fresh ginger
02. Slice 1/4 lime and squeeze juice
03. Melt butter in a bowl
04. Add oats, flour, grated ginger, lime juice to melted butter and mix until it forms a ball.
05. Make 2cm circles in the palm of your hand and flatten slightly
06. Bake on top shelf of oven at 160° for 12-15 minutes
07. Leave to cool
SERVING: Mix grated lime zest and honey to taste and serve with biscuits.