EGG + SALAD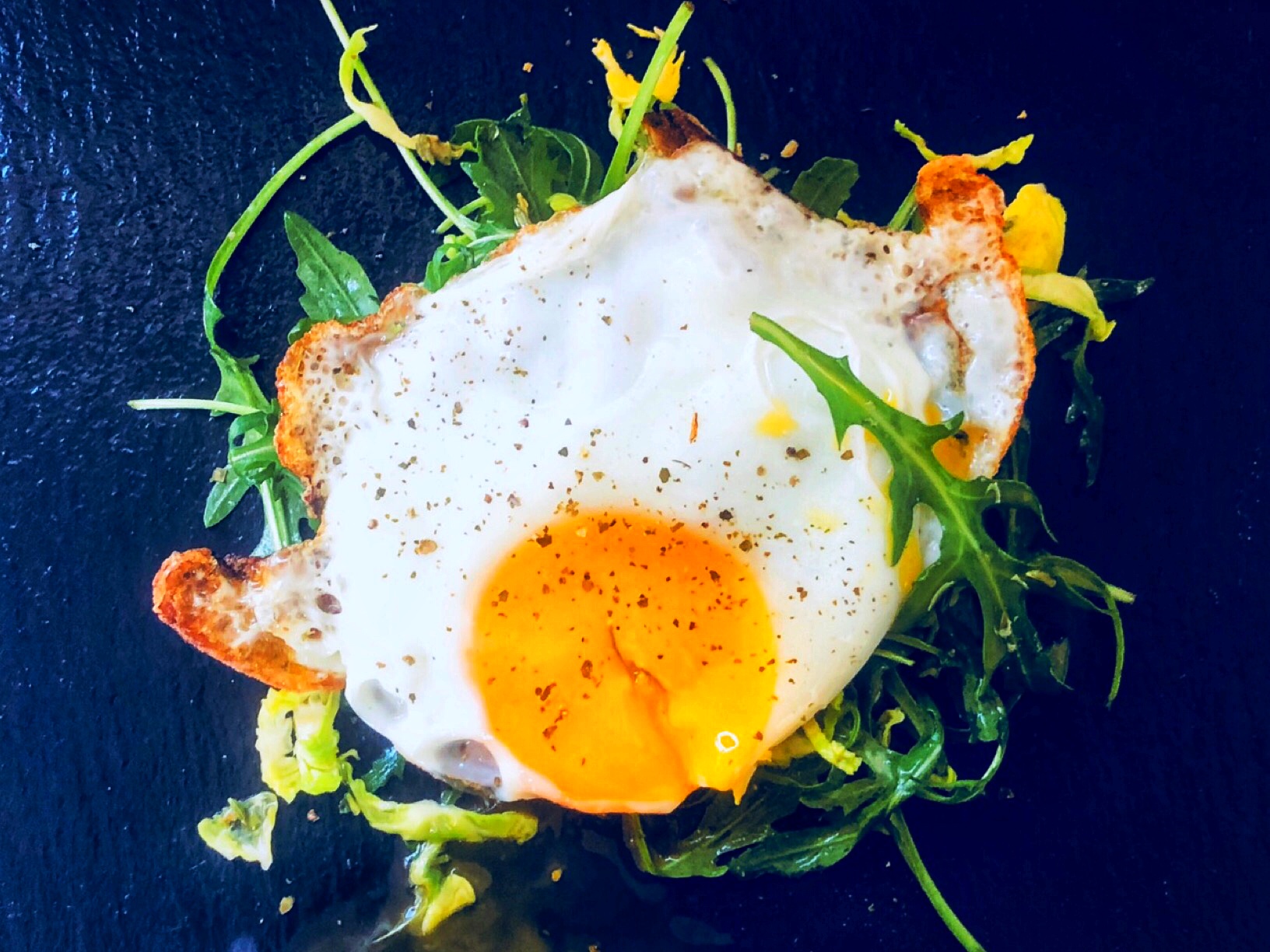 Top tip: always use free range fresh egg. And if you fancy being naughty try a duck egg.
Ingredients:
Egg (free range)
Brussel sprouts
Wild rocket
Fennel seeds
Green pepper corns (crushed)
Dijon mustard (tea spoon)
Red wine vinegar 25ml
Extra virgin olive oil 50ml
Lemon juice and zest 1/2
Directions:
01. Slice brussel sprouts thinly
02. In a bowl add crushed peppercorns, sea salt, tea spoon of mustard, red wine vinegar and olive oil and blend until its emulsified.
03. Add sliced sprouts and wild rocket to dressing and mix well making sure everything is covered.
04. In a dry pan lightly toast the fennel seed, then sprinkle over the top of the the salad.
05. In a shallow frying pan, add a little olive oil and fry egg, season with salt and pepper. I love a runny egg and the salad tastes so much better.
Serving: Serve with the egg hot for a lunch or a light dinner