CHICKEN + SALAD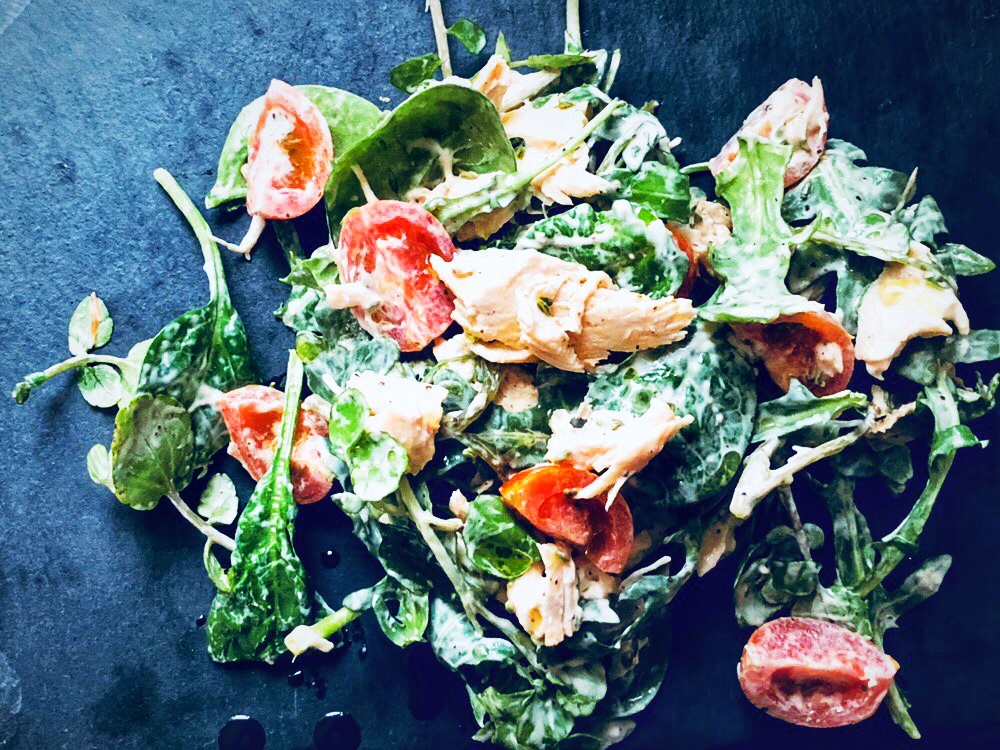 Ingredients:
01. Chicken leftovers
02. Spinach
03. Fresh herbs of your choice
04. Brussel sprouts
05. Cherry tomatoes
06. Fennel seeds
07. Lemon zest and juice
Dressing:
01. Green peppercorns
02. Sea salt
03. Extra virgin olive oil
04. White wine vinegar
05. Mayonnaise
Directions:
01. Break left over chicken into bite sizes pieces
02. Mix herbs, salad leaves and spinach in a bowl
03. Mix salt, ground green pepper, oil and vinegar until it emulsifies, add a tablespoon of mayo
04. Mix half the dressing with the chicken and the rest through the leaves.
05. Sprinkle fennel seeds over the salad