APRICOT + CRUMBLE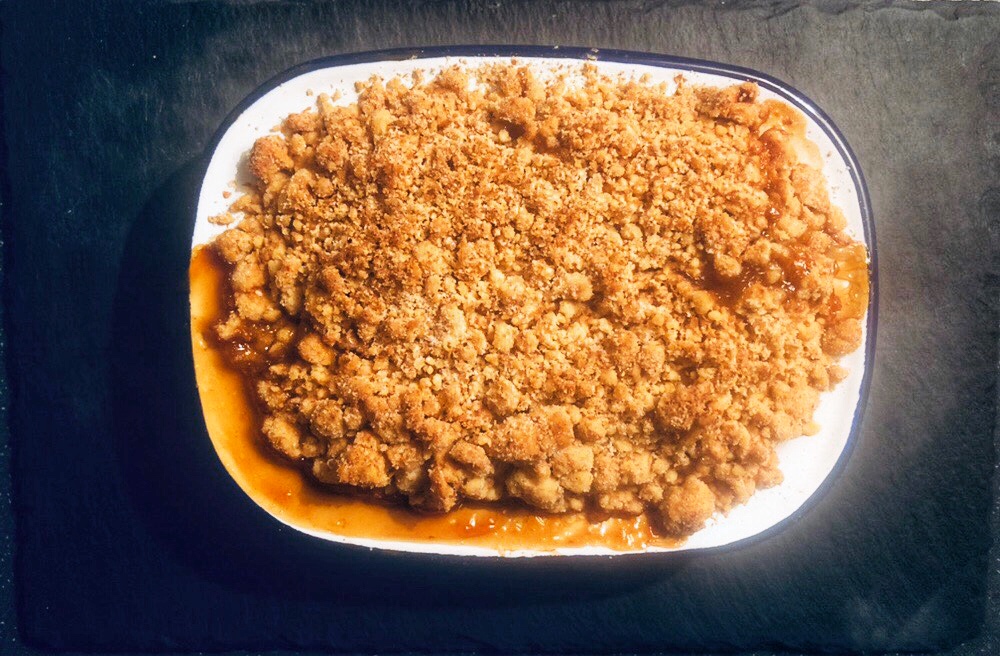 INGREDIENTS
01. Fresh apricots
02. Dark muscavado sugar 50g
03. Yellow sultanas 25g
04. Plain flour 100g
05. Salted butter 75g
DIRECTIONS
01. Half and de-seed apricots
02. Place apricots in roasting tin or small individual tins add 50ml of water and 50g muscavado sugar
03. Sprinkle over sultanas
04. Melt butter
05. Mix flour, sugar an 100g butter until breadcrumb texture, add 15g of muscavado sugar and add to the top of the apricots
06. Bake in a pre heated oven at 160° for 15 mins or until crumble is golden.

Serving suggestion: Serve with natural Greek yogurt sweetened with a little honey and lemon zest or if you're breaking all the rules the richest vanilla ice cream you can get your hands on!